Walmart Health Virtual Care Offers You Medical Assistance Anytime, Anywhere
As a member of the Affordable HealthCare Network, you have 24/7 access to a medical professional via Walmart Health Virtual Care at no extra cost. Speaking to a doctor has never been more convenient or cost-effective!
Non-members pay $67 per visit for Walmart Health Virtual Care's telehealth medical services. But as an AHCN member, you pay $0 for unlimited appointments. This service alone could save you hundreds of dollars every year.
Unlimited 24/7 Access

Licensed Medical Providers in the United States

Connect by Phone, Web, or App from Anywhere

No Waiting Rooms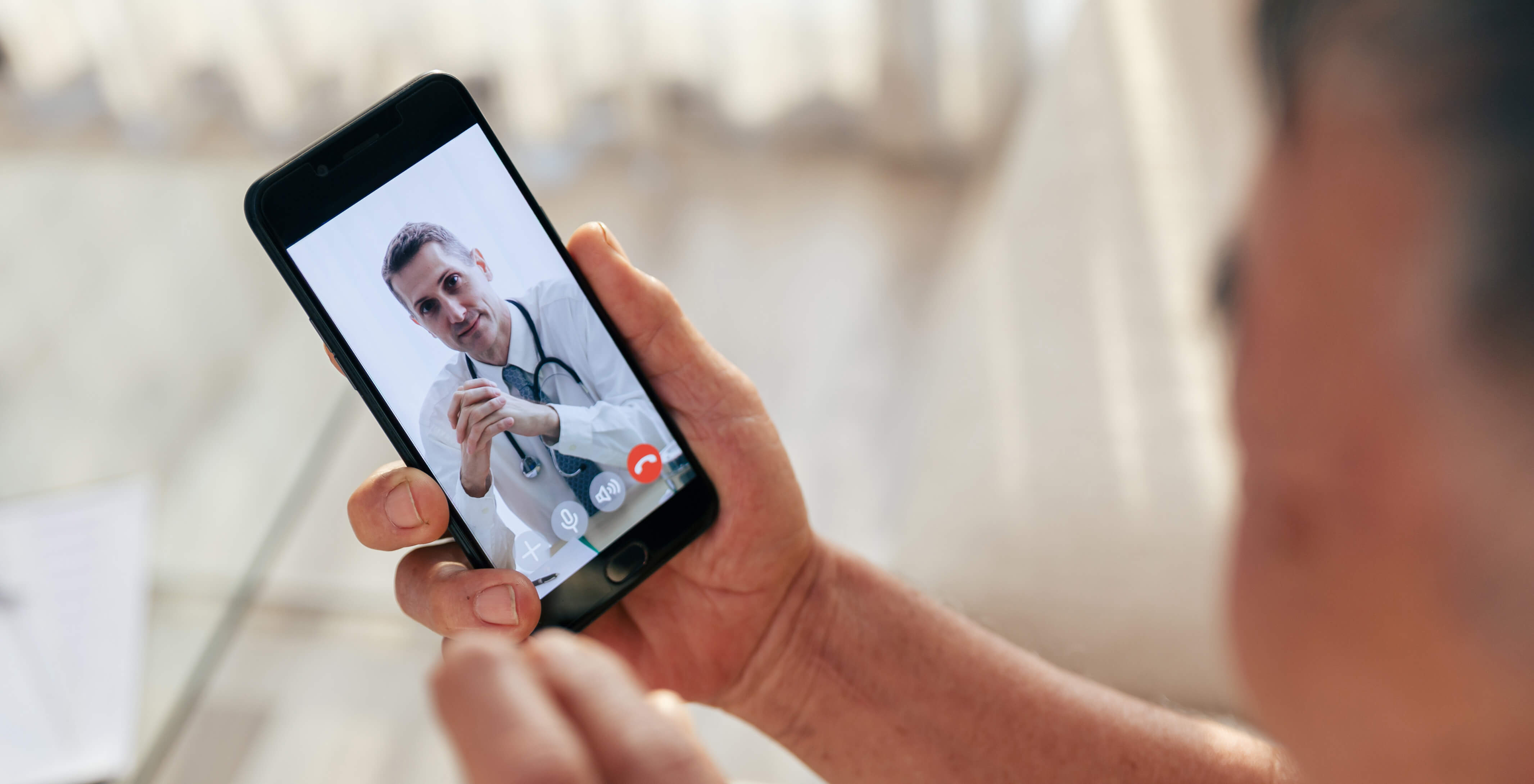 Saving Time & Money – The AHCN Advantage
With Walmart Health Virtual Care through AHCN, you save time, money, and hassle. You can speak with a licensed medical provider or therapist online, by phone (where permitted), or by video from the comfort and privacy of your home or office.
Easy Access from Anywhere in the World: Once you set up your Walmart Health Virtual Care account and download their app, you can connect with a doctor in the United States from anywhere in the world. 
Goodbye to Long Appointment Waits: You will never have to wait weeks for an appointment again. Your virtual care medical providers, therapists, and specialists are there when you need them. The traditional experience of going to the doctor – waiting on hold for an appointment, driving to the office, and then waiting in a room filled with people – is now a thing of the past.
Licenses and Privacy Guaranteed: Medical providers are licensed, insured, and ready to help you with your non-emergency medical needs, just like if you were sitting in their office. Cutting-edge technology ensures your conversation is private with HIPAA-compliant video conferencing tools.
Experienced Medical Care at Your Fingertips: With an average of 16 years experience, board-certified physicians, nurse practitioners, and physician assistants provide medical care for common health conditions that affect the body and mind.
Some of the conditions covered include:
Pink Eye 

Medication Refills 

Depression 

UTIs 

Rashes & Skin Issues 

Anxiety

Colds & Flu
Personalized care includes discussing symptoms with a Virtual Care provider to determine the best treatment plan for you. Medical providers can even submit a prescription directly to your local pharmacy when necessary.
Join the Virtual Healthcare Revolution Today
Over 5 million people have relied on Walmart Health Virtual Care for affordable, convenient, private, and secure health services. Join the millions of people using Virtual Care and connect with an experienced medical provider or therapist as soon as today.
When you become a member you are automatically enrolled.
Follow the instructions to use your Telehealth Benefits.
Become a Member and Save Today!